Welcome to Forrest Family Chiropractic located in Dover. Chiropractic is one of the most amazing healthcare professions, but very few people understand what it's all about. This article is here to help you gain a basic understanding of how our Dover chiropractors can help you and your family.
Hi, my name is Dr. Steve Goldschlager. Welcome to our website. I'm guessing you are looking for a chiropractor. The information here is designed for you to feel confident in your decision, no matter where you choose to go. Look it over. If you find yourself feeling comfortable with what we believe makes us different, check out the special invitation we have until the end of this month.
Welcome to Forrest Family Chiropractic
Why Choose Our Practice?
We've been honored to be practicing in the Dover area since 1997. We've attended hundreds of hours of continuing education so you experience the best results. In that time we have had the opportunity to help numerous difficult cases no one else could.
Many people have noticed the deductible or copay on their insurance has shot up. In our office the cost of care is reasonable, with or without insurance. We have easy payment options to fit most budgets. You will be notified of any fees before services are provided. You will NEVER be surprised by a bill!
When considering scheduling an appointment with us, don't think "cold, unfriendly doctor's office". You will be greeted with a smile. Nobody is hiding behind a sliding glass window. We also have a No Wait policy. Think warm, relaxed, friendly environment. It's a place you can feel comfortable as you get better. Our guarantee – If you're not happy for any reason at all, there will be no charge for that visit.
Our purpose is to serve God by bringing as many families as possible toward their highest healing ability through natural chiropractic care.
Monday
8:30am - 11:00am
3:00pm - 6:00pm
Tuesday
3:00pm - 6:00pm
Wednesday
8:30am - 11:00am
Thursday
8:30am - 11:00am
3:00pm - 6:00pm

Friday
Closed
Saturday
Closed
Sunday
Closed
HOW TO FIND A CHIROPRACTOR IN Dover
This guide will help you find the best chiropractic clinic in Dover for you. When most people in Dover decide they need a chiropractor, they end up doing a search and just picking someone at the top.
Being at the top of Google for the chiropractic search does not necessarily mean they are the best chiropractor for you. Follow the steps below to make sure you are picking the right chiropractor for you.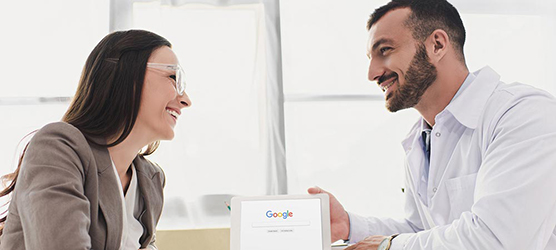 Time Needed: 5 minutes
Total Cost: USD 0.00
4 EASY STEPS TO FINDING A CHIROPRACTOR IN Dover
Step 1: Open up a Google search
You will want to type one of the following in the search bar:
Chiropractor Dover
Chiropractor 19904
Chiropractor near me
Best chiropractor in Dover

Step 2: Review Their Website
The best chiropractors in Dover put as much care into their website as they do into the rest of their office. By reviewing their website you will get a good feel for the doctor and if they are right for you.

Step 3: Check Out Their Reviews
Check out the Google Business Page of a chiropractic clinic you are thinking about visiting. It is easy for someone to say they are great, it's a different story to get other people to say great things about you.

Step 4: Give The Office A Call
Now that you have a basic understanding of what the office is about. Give them a call to make sure they fit the message that their website and GMB have been sending. You will know in a few minutes whether the office is the right one for you.